Schroth Special – 2 weeks
incl. Schroth diet
With our 2-week Schroth special, we provide an offer with increased Schroth cure effects. Depending on the scent, our aroma spa packs have an invigorating, pain-relieving, refreshing, or balancing effect.
The addition of minerals during the 20-minute deacidification bath enables your body to detoxify intensively via the skin. The deposited toxins are thus expelled from the pores, providing you with well-being.
The approx. 25-minute lymph drainage enables a deep penetration cleansing of the connective tissue. Smooth and stroking circulating massage techniques support the lymph flow and therefore the excretion of the troublesome deposits from the tissues.
During the "Detoxification" body treatment, you will experience an intensive detoxifying body treatment lasting approx. 75 minutes. The metabolism peeling, the subsequent drainage massage, the detoxifying mask, as well as the final care help with tensions and tiredness.
The approx. 25-minute foot reflexology massage is an acupressure or pressure point treatment of the sole, which has a reflexive effect on the organs.
from €2,896.—
incl. Gourmet half board
Offered services
14 nights with original Schroth diet and cure drink
12 metabolism-activating aromatherapy wraps
Detoxifying and deacidifying bath
Detoxifying lymphatic drainage
Energy flow foot reflex zone massage
"Detox" body treatment by Cellcosmet
Medical examination
Please note that an appointment with a spa doctor is required both for the spa packs and the hypocaloric diet. The doctor's fee is additionally calculated and currently amounts to €95.01 for the initial examination. We also recommend a final consultation (currently €40.13). Increased charges on Sundays & holidays.
Rich breakfast buffet
2,100m² spa world with two indoor pools and a heated outdoor pool (in summer), a whirlpool, a Finnish panorama sauna, and a steam bath
235m2 gym world with panoramic views and state-of-the-art Technogym® equipment
Eight different sports courses per day (Monday through Saturday)
Daily guided hike (Monday through Saturday) as well as up to 2 hiking tours per week
Daily live music and dancing in our Stießbergstüble dance bar
Varied leisure and event programme
Weekly cocktail reception
Rental of Nordic walking and hiking poles as well as snowshoes and rucksacks
Green fee discounts at 16 golf courses in the surrounding area
Transfer from and to the Oberstaufen train station at arrival and departure
Shuttle bus to and from the village centre according to schedule
05/11–22/12/2023
|
05/11–22/12/2024
from €980.—
incl. Gourmet half board
25/11–22/12/2023
|
25/11–22/12/2024
from €576.—
incl. Gourmet half board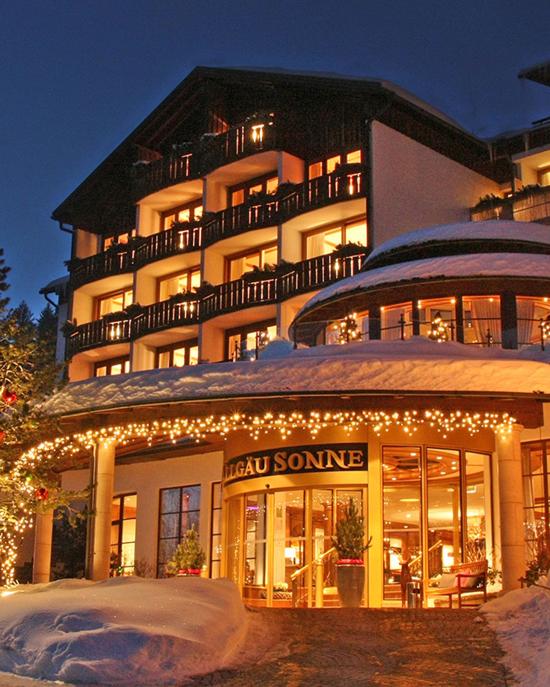 22/12–26/12/2023
|
22/12–26/12/2024
from €795.—
incl. Gourmet half board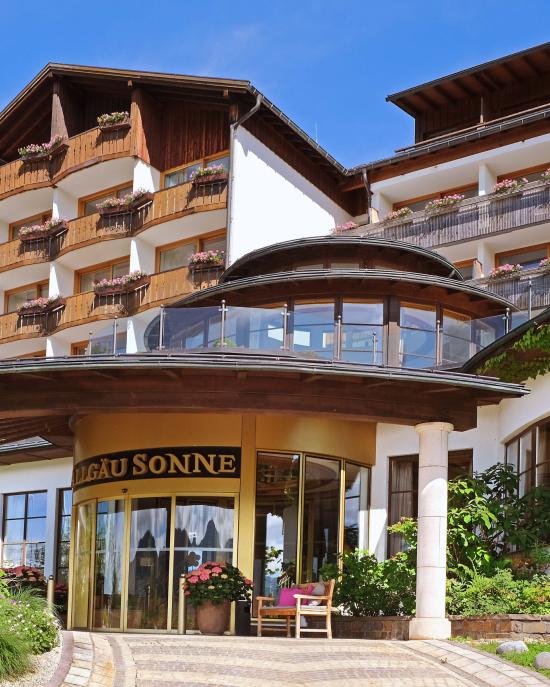 03/01–22/12/2023
|
03/01/2023–22/12/2024
from €377.—
incl. Gourmet half board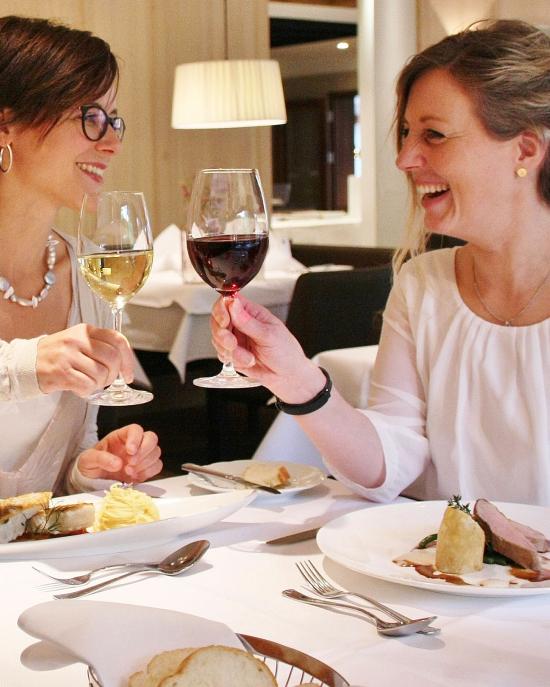 03/01–22/12/2023
|
03/01–22/12/2024
from €427.—
incl. Gourmet half board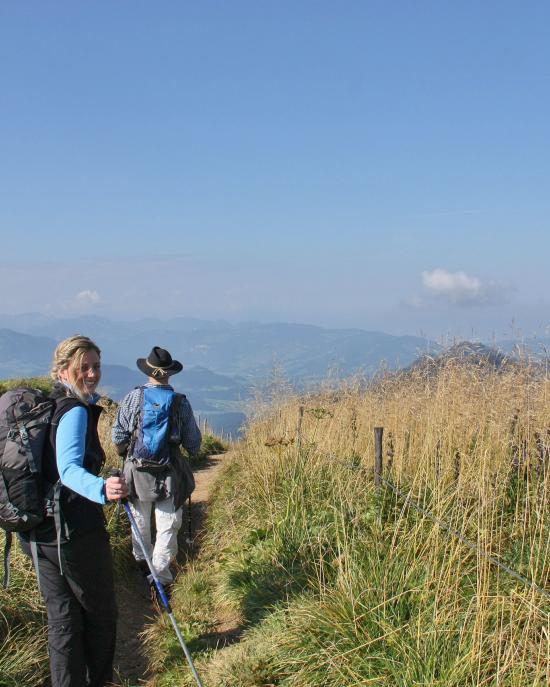 03/01–22/12/2023
|
03/01–22/12/2024
from €601.—
incl. Gourmet half board
from €683.—
incl. Gourmet half board
03/01–22/12/2023
|
03/01–22/12/2024
from €684.—
incl. Gourmet half board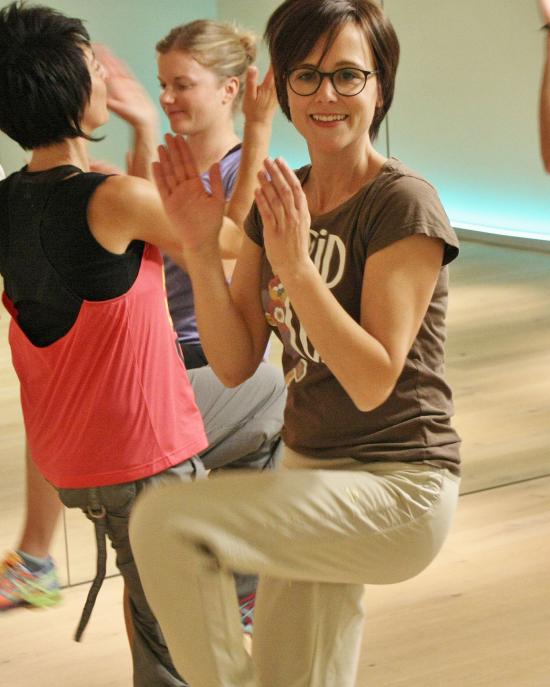 03/01–22/12/2023
|
03/01–22/12/2024
from €606.—
incl. Gourmet half board
03/01–22/12/2023
|
03/01–22/12/2024
from €1,087.—
incl. Gourmet half board
New Year's Eve in the mountains
from €1,272.—
incl. Gourmet half board
7 nights
|
Health & detox
03/01–22/12/2023
|
03/01–22/12/2024
from €1,403.—
incl. Gourmet half board