Metabolic Balance Refresher 7 days
incl. Metabolic Balance meals
This offer is for all guests who already have an individual diet plan and want to freshen up their personal programme. Our kitchen staff will prepare all meals according to your personal diet plan.
Furthermore, our Metabolic Balance consultant is at your disposal for three consultation meetings to freshen up your personal Metabolic Balance rules.
You can optimise your present strategy during your individual consultation. Our consultant will be happy to contact you by phone after departure for a follow-up consultation.
from €3,198.—
incl. Gourmet half board
Offered services
7 nights with Metabolic Balance meals based on your individual nutritional plan
3 nutritional consultations
Individual consultation with the doctor to discuss optimisation
​Telephone consultation to discuss the follow-up treatment to be implemented in the daily routine at home
Rich breakfast buffet
2,100m² spa world with two indoor pools and a heated outdoor pool (in summer), a whirlpool, a Finnish panorama sauna, and a steam bath
235m2 gym world with panoramic views and state-of-the-art Technogym® equipment
Eight different sports courses per day (Monday through Saturday)
Daily guided hike (Monday through Saturday) as well as up to 2 hiking tours per week
Daily live music and dancing in our Stießbergstüble dance bar
Varied leisure and event programme
Weekly cocktail reception
Rental of Nordic walking and hiking poles as well as snowshoes and rucksacks
Green fee discounts at 16 golf courses in the surrounding area
Transfer from and to the Oberstaufen train station at arrival and departure
Shuttle bus to and from the village centre according to schedule
05/11–22/12/2023
|
05/11–22/12/2024
from €980.—
incl. Gourmet half board
25/11–22/12/2023
|
25/11–22/12/2024
from €576.—
incl. Gourmet half board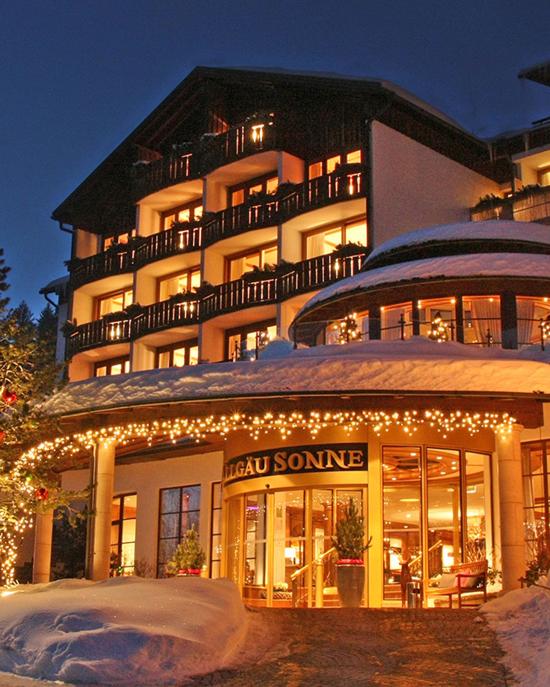 22/12–26/12/2023
|
22/12–26/12/2024
from €795.—
incl. Gourmet half board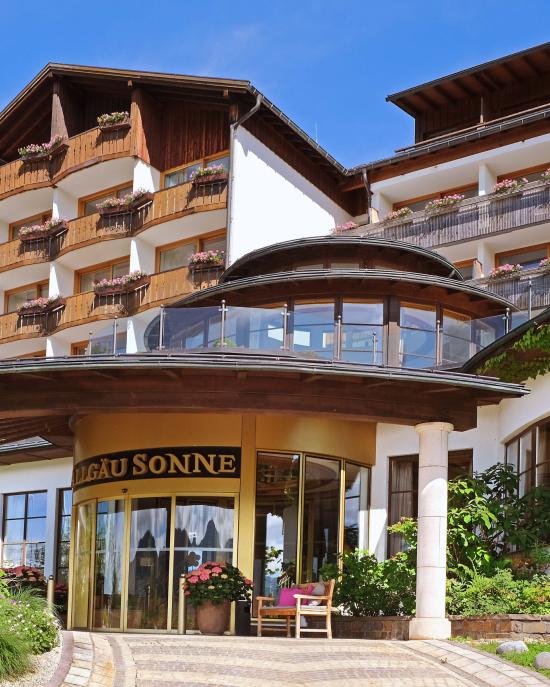 03/01–22/12/2023
|
03/01/2023–22/12/2024
from €377.—
incl. Gourmet half board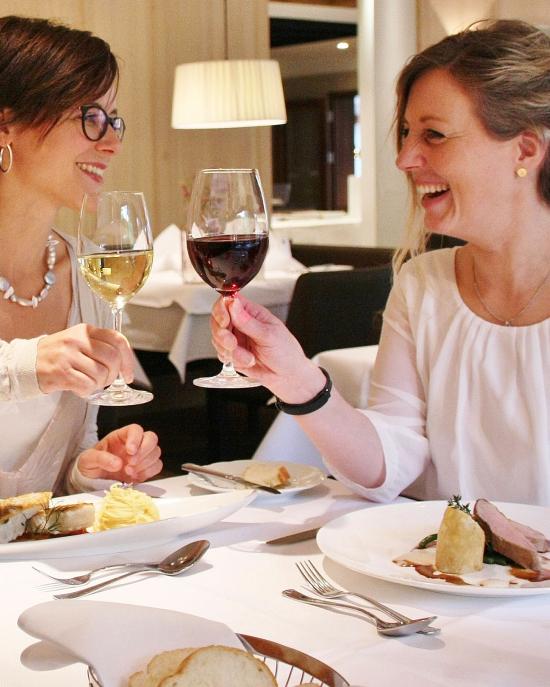 03/01–22/12/2023
|
03/01–22/12/2024
from €427.—
incl. Gourmet half board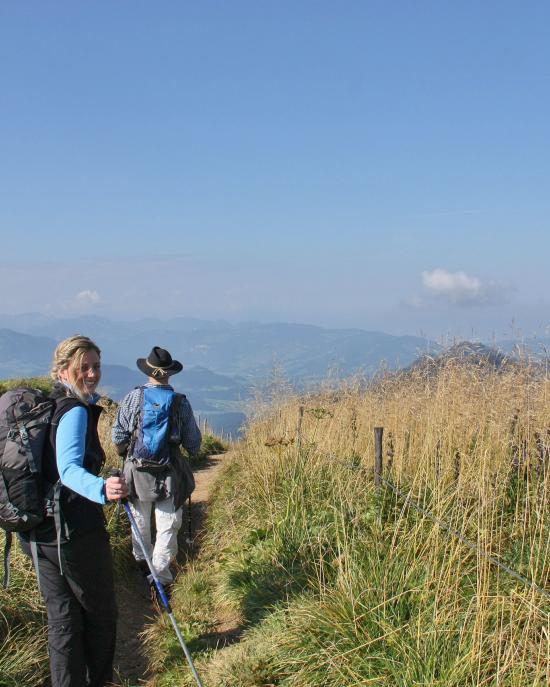 03/01–22/12/2023
|
03/01–22/12/2024
from €601.—
incl. Gourmet half board
from €683.—
incl. Gourmet half board
03/01–22/12/2023
|
03/01–22/12/2024
from €684.—
incl. Gourmet half board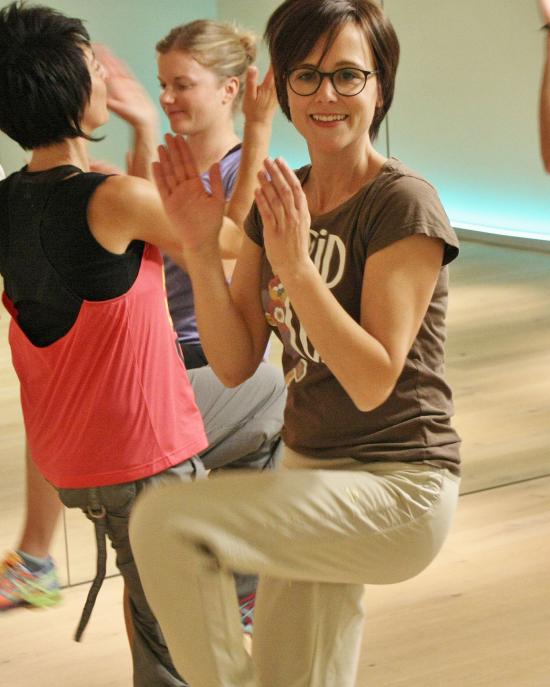 03/01–22/12/2023
|
03/01–22/12/2024
from €606.—
incl. Gourmet half board
03/01–22/12/2023
|
03/01–22/12/2024
from €1,087.—
incl. Gourmet half board
New Year's Eve in the mountains
from €1,272.—
incl. Gourmet half board
7 nights
|
Health & detox
03/01–22/12/2023
|
03/01–22/12/2024
from €1,403.—
incl. Gourmet half board